Main Categories
Obsidian Mod Feature - April 25

Documentation about the Obsidian Mod is now available on the wiki! The Obsidian Mod features diverse additions such as a Parallel World, NPC randomization, and an IR system. Please see this category for a list of articles about the mod, or look at the Mod Image Database for a visual list of content.
You can download the latest version of the Obsidian Mod here. Installation instructions can be found on the Obsidian Mod page.
The Reborn Mod has been released! - March 10th
Just minutes ago, the Reborn Mod Team has announced the initial release of the mod. Please see Category:Reborn Mod for a list of pages about the mod on our wiki. If you're going to be playing this mod and are interested in writing about the items/monsters/features on this wiki, please feel free to do so! For example, a page about capture the flag would be called Mod:Capture the Flag. This post will be updated.
Update - March 24th: Reborn Mod is now on version 1.3 beta, check out Hero's latest install video with the download link, instructions and changelog on youtube.
Reborn Mod - March 5th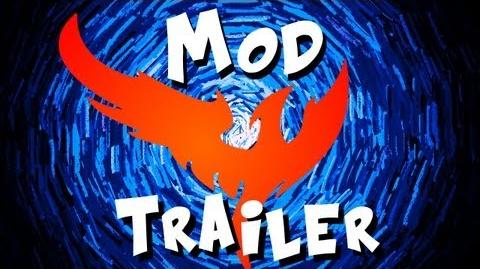 Thread detailing the mod: http://www.terrariaonline.com/threads/wip-reborn-mod.82941/
Announced Release Date for V1: March 10th, 2012
Current Features:

3 new pre hardmode bosses
1 hardmode boss
1 New armor
New weapons (Including varied claws, scythes, Greatswords, Scimitars, and more!)
Capture the Flag
Additional updates
Hallowed Ore for new weapons, bricks and brick walls.
Accessories
Vanity items
Do you want to play this mod?
Poll - March 3rd
When did you start playing Terraria?
Wiki Chat
Recent Blog Posts
Affiliates
Gallery
Community content is available under
CC-BY-SA
unless otherwise noted.